Romance Stories–Sailor Series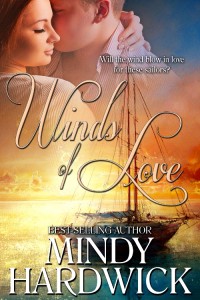 Winds of Love: A Short Story Anthology

Winds of Love, a short story anthology from best-selling author, Mindy Hardwick. Three, short, sweet contemporary romances together for the first time.  Will the wind blow in love for these sailors?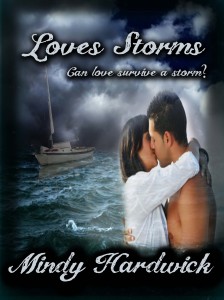 Love's Storms (Sailor Series Novella #1)
Smart and savvy Sabrina runs a small bed and breakfast in Western New York, and is doing everything she can to risk falling in love again. Meanwhile, sexy and successful Damon has the world at his doorstep–except for the one woman he's never forgotten, Sabrina, his first love. When the town hosts a Sailing Regatta, Damon shows up at Sabrina's Bed and Breakfast as one of the crew in the race. But, surrendering to love is not easy, and it will take a storm to show both Sabrina and Damon that some things are worth holding onto.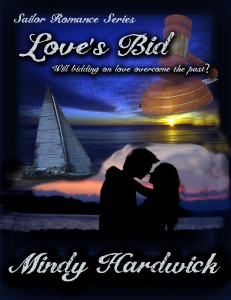 Love's Bid (Sailor Series Novella #2)
Cassie Richardson enjoys serving as President of the Sailing Club Foundation Board and overseeing the smooth running of operations. But, when former boyfriend, Eric Atkins, steps in to fill the role of Board Treasurer, things begin spiraling out of control. Soon, Cassie and Eric are tossed together in an auction and find themselves bidding on love. But will a bidding war be enough to overcome the past? Love's Bid is the second short story in the Sailor Romance series.

Love's Christmas Gift (Sailor Series Novella #3)
Skipper Bill and Elizabeth have been friends forever. But, when Elizabeth is offered a job interview across the country, these two friends are going to need the help of a little mistletoe to find their holiday romance. Can mistletoe turn friendship to Christmas romance in this short holiday romance?
Love's Christmas Gift can be purchased as a single title or as a part of the anthology, LOVE UNDER THE CHRISTMAS TREE. You can find the anthology here.