Romance Stories–Elmheart Series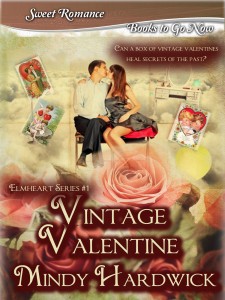 Vintage Valentine (Elmheart Series Novella #1)
Hailey has returned home to the Elmheart Hotel with her ten-year-old daughter. After years away, Hailey is happy to be back and celebrating her grandparent's golden wedding anniversary. But, when Hailey finds former, high school boyfriend, Patrick, working as the hotel's chef, she will have to find a way to tell Patrick the secret she has kept for ten years.
Vintage Valentine is also available as part of an anthology, VALENTINES SAY "I LOVE YOU", you can find the Valentine romance anthology here.
History of the Elmheart Hotel.
Vintage Valentines which inspired the story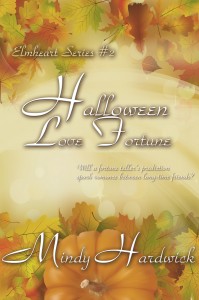 Halloween Love Fortune (Elmheart Series Novella #2)

Jenny Piercy is excited to help with the Elmheart Hotel's old-fashion Halloween barn party and enjoys nothing more than working side-by-side long-time friend, Zach Cullver.  But, it's going to take more than a fortune teller's prediction of true love to bring these two together. Can a coffin and a mummy costume show Zach and Jenny the best romance is found in long-time friendship in this sweet, contemporary romance novella?
HALLOWEEN LOVE FORTUNE  is a sweet, contemporary, romance novella.